Tag:
Spring Plant Sale
Permanent link to this article: https://www.omemeeblooms.ca/events/special-event/spring-plant-sale-2018-2-2-2/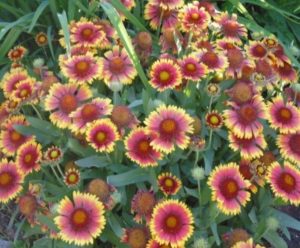 Mark this date on your calendars – Saturday, May 16th!!! This is the date of our 2020 Plant Sale.  
Another fabulous sale is in the works for 2020. Again this year, the location is Omemee Legion on main street Omemee. Doors open at 9am sharp – plan to come early. The sale of plants is usually wrapped up by 11am.  
We will have our usual great selection of perennials, vegetables (if all goes well, we will have our tomato plants available again this year,) and of course there are always offerings that are unusual and rare. Our plants of the year for 2020 are two absolutely gorgeous geraniums! Again this year, both plants are heat tolerant, great bloomers and perfect for containers or garden beds – you are going to love them!! These specific geraniums are not readily available elsewhere, so be sure to come early and take some home. I love them in planters – make your containers stand out this year!!  
Check back in April – I'll keep you posted on everything, but especially our wonderful "plants of the year." Talk soon,
Barb Morrison, (Plant Sale Chair) Lakehouse54@bell.net
Permanent link to this article: https://www.omemeeblooms.ca/events/special-event/spring-plant-sale-2018-2-2/
Permanent link to this article: https://www.omemeeblooms.ca/events/special-event/spring-plant-sale-2018-2/
Permanent link to this article: https://www.omemeeblooms.ca/events/special-event/spring-plant-sale-2018/
Permanent link to this article: https://www.omemeeblooms.ca/events/special-event/spring-plant-sale-2017/
Permanent link to this article: https://www.omemeeblooms.ca/events/special-event/spring-plant-sale-2016/
Permanent link to this article: https://www.omemeeblooms.ca/events/special-event/spring-plant-sale-2015/
Permanent link to this article: https://www.omemeeblooms.ca/events/special-event/spring-plant-sale-2014/
Permanent link to this article: https://www.omemeeblooms.ca/events/special-event/spring-plant-sale-2/
Permanent link to this article: https://www.omemeeblooms.ca/events/special-event/spring-plant-sale/
Permanent link to this article: https://www.omemeeblooms.ca/events/special-event/plant-sale/