Please join us for our third Omemee Blooms Horticultural Society Meeting for 2023!
Doors open at the Omemee Legion at 7 pm on April 17th. for our half-hour Social Time.
Our General Meeting starts at 7:30 pm. We are delighted to have Anne Barbour and Dale Leadbeater, authors of Flora of the Kawartha Lakes, who recently won the Non-Fiction category in the 2023 Kawartha Lakes Readers' Choice awards. Sean James, a well-known gardener, is suggesting that all gardeners should have a copy. We will be selling tickets towards some lucky person winning this well-researched book with many beautiful photos.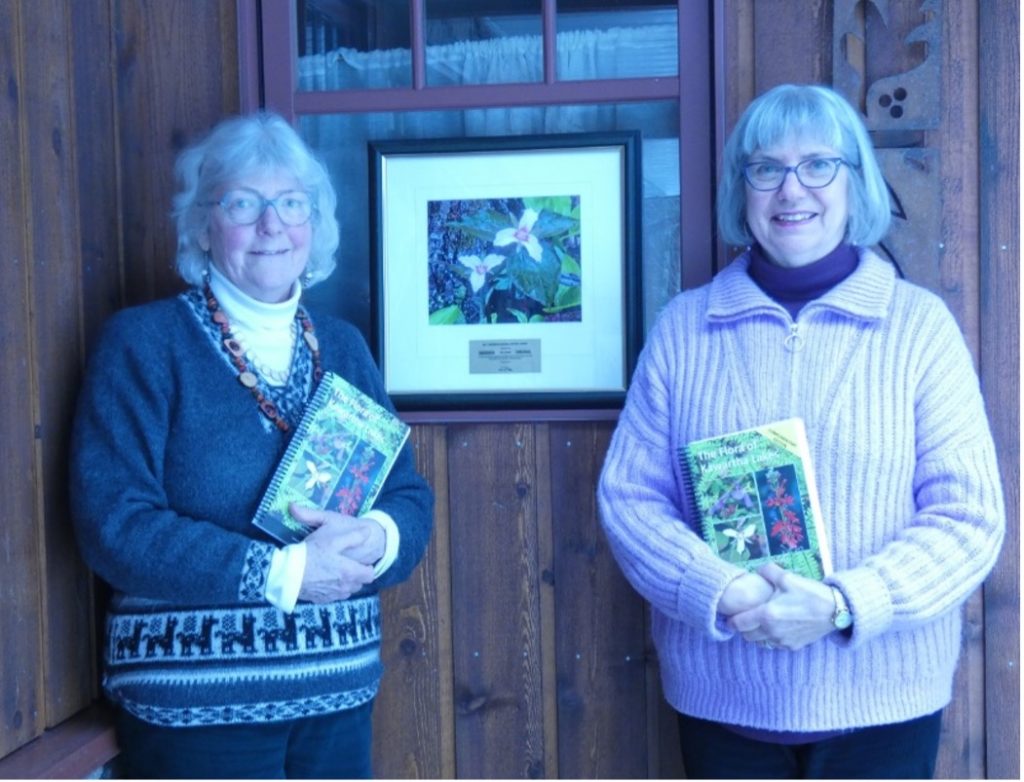 The framed photo behind Anne & Dale is an award they received in 2014 from Ontario Nature for the project's contribution to science, made by the Kawartha Field Naturalists.